Diversity... that's what I say. You are not in the industry for over 19 years and not learn something along the way. I have experience in many areas and am always explorying more.
I tend to try and have fun with my imagery and also go that extra step to try and make the client surprised at what the final product is.
I know a whole bunch of programs to help me do this work. I don't think of them as individual programs, but just as another tool on my belt. Some of those programs include:
Adobe Photoshop
Adobe Illustrator
Adobe Dreamweaver
Adobe Flash
Adobe After Effects
Adobe InDesign
Adobe Premiere Pro
Adobe Acrobat Pro
Strata CX
Silo
Microsoft Word
Microsoft Excel
Microsoft Power Point
Artios Cad
.... and my favorite, the infamous 2B Pencil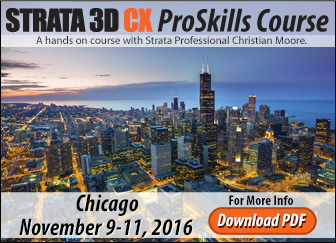 If you have any questions or want to sign up for the class, please don't hesitate to contact Christian.